Israeli Breakfast in Tulum
The Mediterranean cuisine has been crowned the healthiest diet in the world for a reason. Its principles in cooking are rooted in simplicity, clean ingredients, and less processed food and added sugar.
The key components of the Mediterranean diet include:
• Eating plenty of fruits, vegetables, whole grains, legumes, and nuts
• Replacing butter with olive oil
• Consuming fish and seafood at least twice a week
• Limiting red meat intake
• Enjoying moderate amounts of red wine (optional)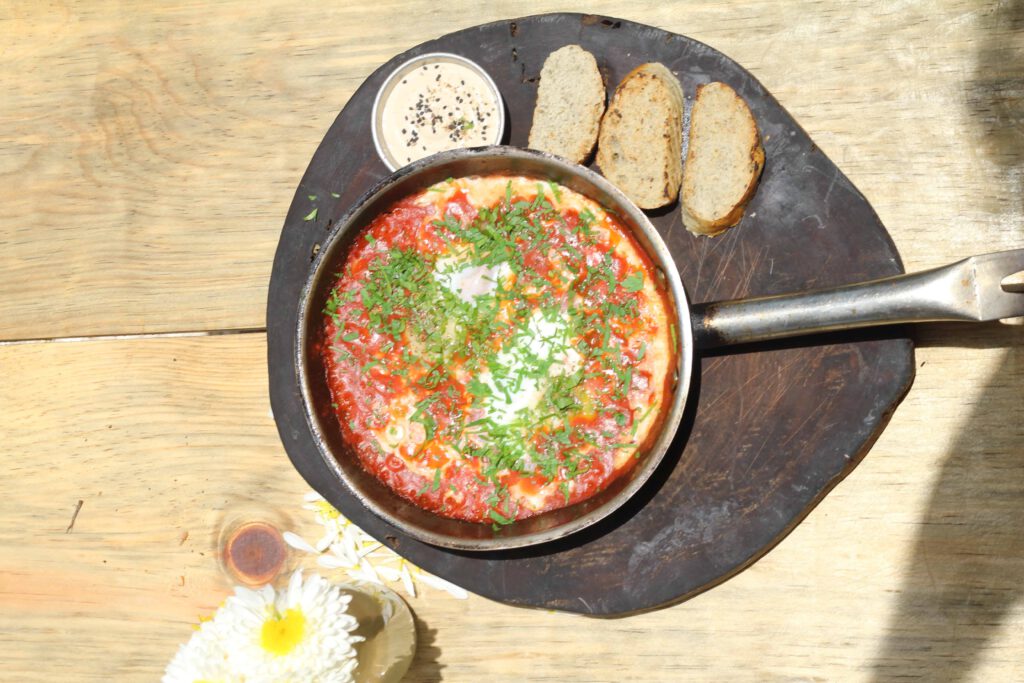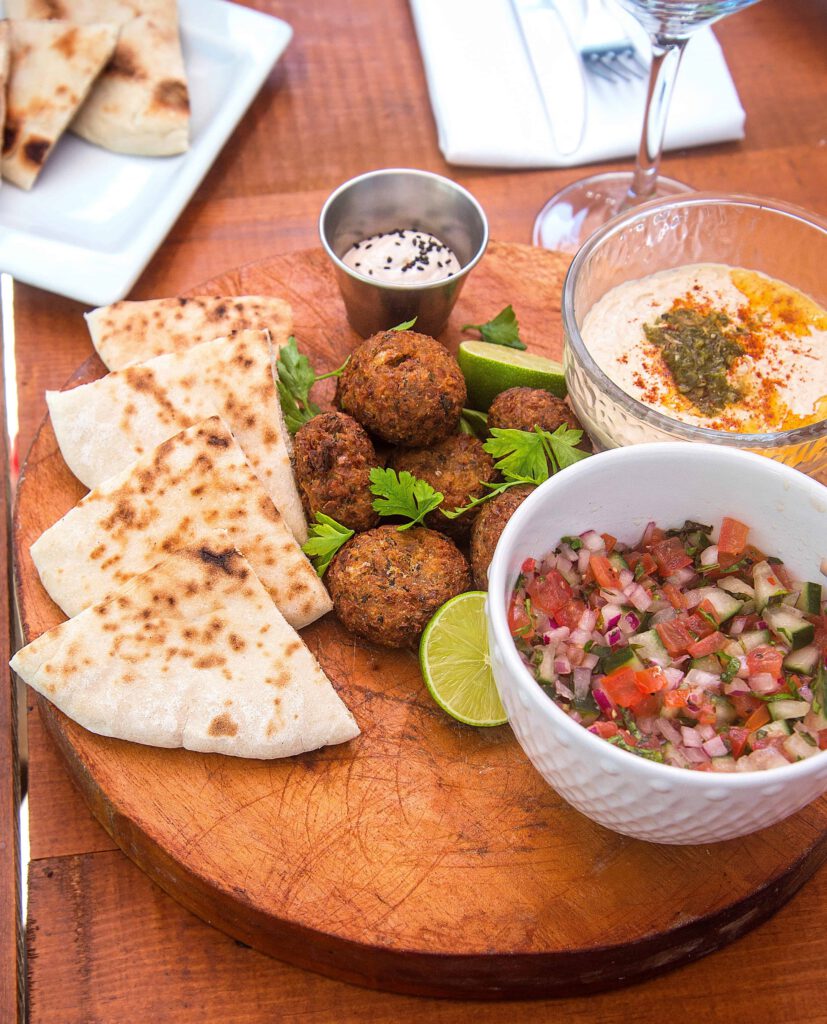 The Typical Israel Breakfast Fare
While Israel is in Asia, it is also part of the Mediterranean region. For this reason, many of its popular dishes have a touch of Mediterranean flair.
A typical Israeli breakfast may include items such as:
• Fresh fruits and vegetables: These may include tomatoes, cucumbers, avocados, olives, and pita bread.
• Bagel with cream cheese: This is common breakfast food in Israel. The bagel is usually whole wheat and the cream cheese is usually flavored with herbs.
• Eggs: Eggs are often served scrambled or sunny-side up.
• Soup: A hot soup may be served for breakfast. Some favorites include chickpea soup and matzah ball soup.
• Salad: A salad of fresh vegetables may also be included as part of the Israeli breakfast.
• Feta cheese: This salty cheese is a common ingredient in many Mediterranean dishes. It is often used in salads or as a topping for pizzas.
• Yogurt: Plain yogurt is often served with honey or fruit for breakfast.
While this is just a sampling of what might be found on an Israeli breakfast table, it gives you a good idea of the flavors and ingredients popular in this corner of the world.
Enjoying Authentic Israeli Breakfast in Mexico
The best way to experience a traditional healthy Israeli breakfast is to travel thousands of miles in this country in the Middle East. The next best option is to head to Mexico and dine at Loco Tulum while enjoying the fantastic beach and the serenity of the coastal neighborhood.
A Loco Tulum Israeli breakfast begins at 9:00 a.m., a time when the village rouses from deep sleep and commerce and fun officially begin. Both locals and foreign tourists could have already enjoyed a nice dip in its salty glistening waters and are therefore ready to quiet their rumbling stomachs.
As the restaurant serves a true Mediterranean menu, guests can start easy with a plate of fresh fruits with optional yogurt. They can also opt for an Acai bowl with berries, banana, and granola – ideal for diners with a hectic day ahead.
Those looking for something savory, they can consider shakshuka, a dish of eggs baked on a bed of rich tomato sauce, or tofu vegan toast, a plate of avocado toast with arugula and pesto.
Of course, no Israeli breakfast is complete without a cup of joe, and at Loco Tulum, they take their coffee seriously. They use local organic coffee beans roasted to perfection, the aroma lingering in the atmosphere and further whetting the diner's appetite.
The Israeli breakfast is a tasty and healthy way to start your day. It features many of the flavors and ingredients that are popular in the Mediterranean region. Nothing captures this combo better than Mexico's Loco Tulum. Start your day right when you're in the area by booking a table today.