Beach Wedding in Tulum with Loco - The best you can get!
Tulum Destination wedding
Having a wedding at an all-inclusive resort on Mexico beach is something that most girls can only dream of. If you are currently planning your own wedding, congratulations!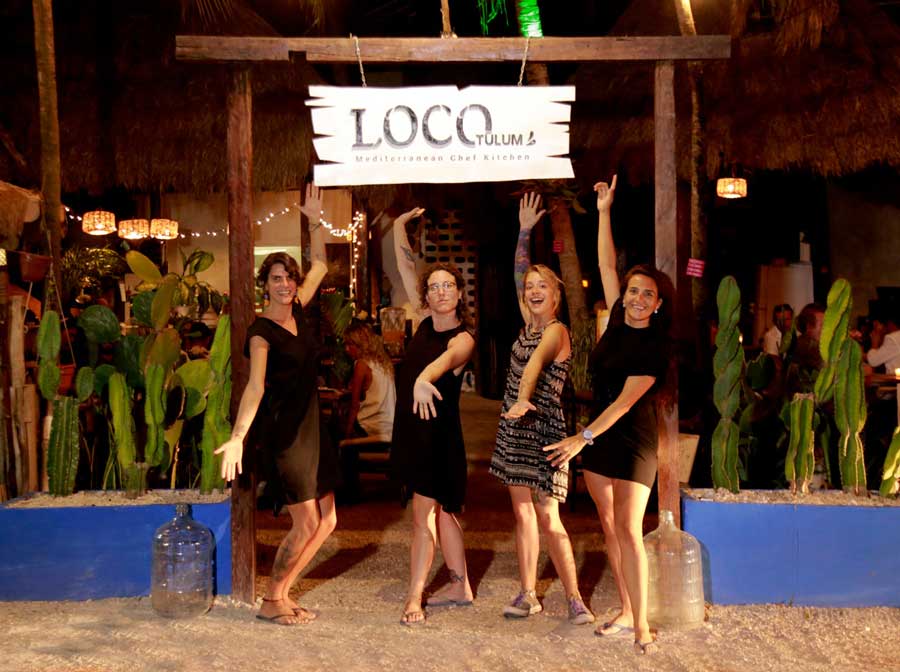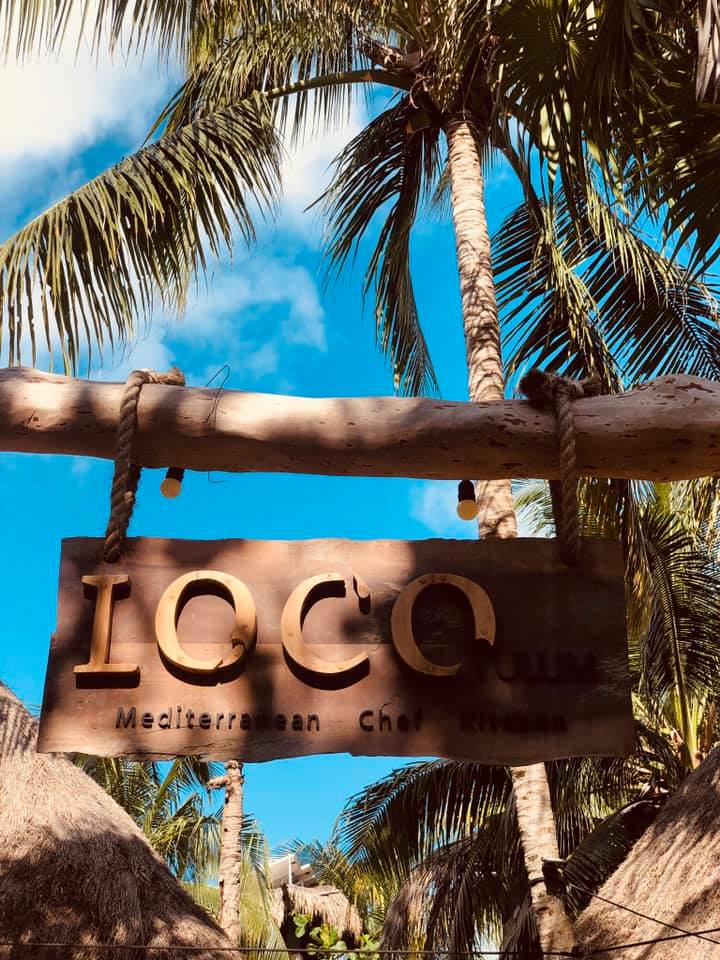 At the same time, however, we understand that planning a destination wedding alongside all the other stresses that come with planning a new life cannot be easy. That's why it is essential to rely on team that can help you navigate the process. With the right team, you should also be able to get access to the right venue, wedding photographers, as well as negotiate the best packages to help you save. But you have to find the dream team first. So, what will an average all-inclusive wedding in Mexico cost? Read on to find out.
The average price of an all-inclusive wedding in Mexico Beach
If you look around, you will discover that most venues will give you a quote on all-inclusive prices based on a set number of guests. In Mexico Beach, the average cost of an all-inclusive wedding ranges from $5000 to $7000 based on your expected list of guests. Here is a breakdown of what you should expect to pay for an all-inclusive wedding at a 4.5-star resort in Tulum Beach, Mexico:
• A wedding with 30 guests will cost you about $5000
• A wedding with 60 guests: $7000
• A wedding with 100 guests: $10,000
• A wedding with 200 guests: $15,000
Looking at the above prices, it is clear that destination weddings are the way to go especially if you consider yourself a busy bride. Not only will everything be handled for you, but destination weddings are a lot cheaper compared to traditional weddings- the average cost of a traditional ceremony is typically about $35,329.
What does an all-inclusive wedding package really include?
Mexico is the personification of paradise itself so it is unsurprising that so many destination weddings are held here. When you invest your money in an all-inclusive wedding package, you want to be sure that you are getting the best of the best. Most resorts have their own pre-designed wedding packages that cover most of what the couple needs for the wedding. Although what is included in the package will vary from one resort to another, when you pay for an all-inclusive wedding package, this is what you are paying for and should expect:
• A symbolic wedding ceremony that you and your guests will remember forever
• Private cocktails to be served before the wedding ceremony takes place
• Private buffet dinner for you and your guests on the beach
• Sparkling wine for making your wedding toast
• A well decorated and well-lit reception area
• Open bar for the wedding party
• A Wedding cake of your dreams
• A DJ and entertainment plus lighting for the venue
Tulum Beach Wedding in Mexico
In addition to all these perks, most venues also come with wedding coordinators to help you plan the day to perfection. Wedding coordinators come in handy when you need to select the theme and color scheme for your wedding or when you need to coordinate with local vendors.
For most brides, what is offered in the all-inclusive package is usually sufficient but you can also customize your package with extras that will help to make your day more special. You can opt to spend more and receive other perks that can allow you to tailor your wedding such as:
• Upgrading your room to an ultra-luxurious suite
• You can pay for live music for the ceremony
• Top shelf drinks and cocktails for your guests
• A post-wedding romantic candlelight dinner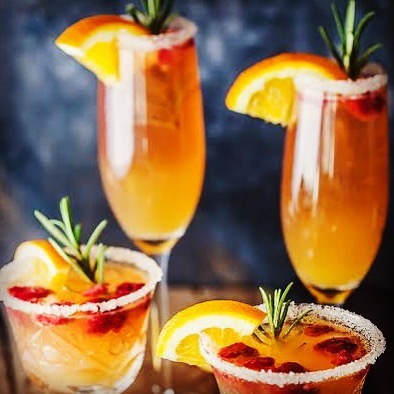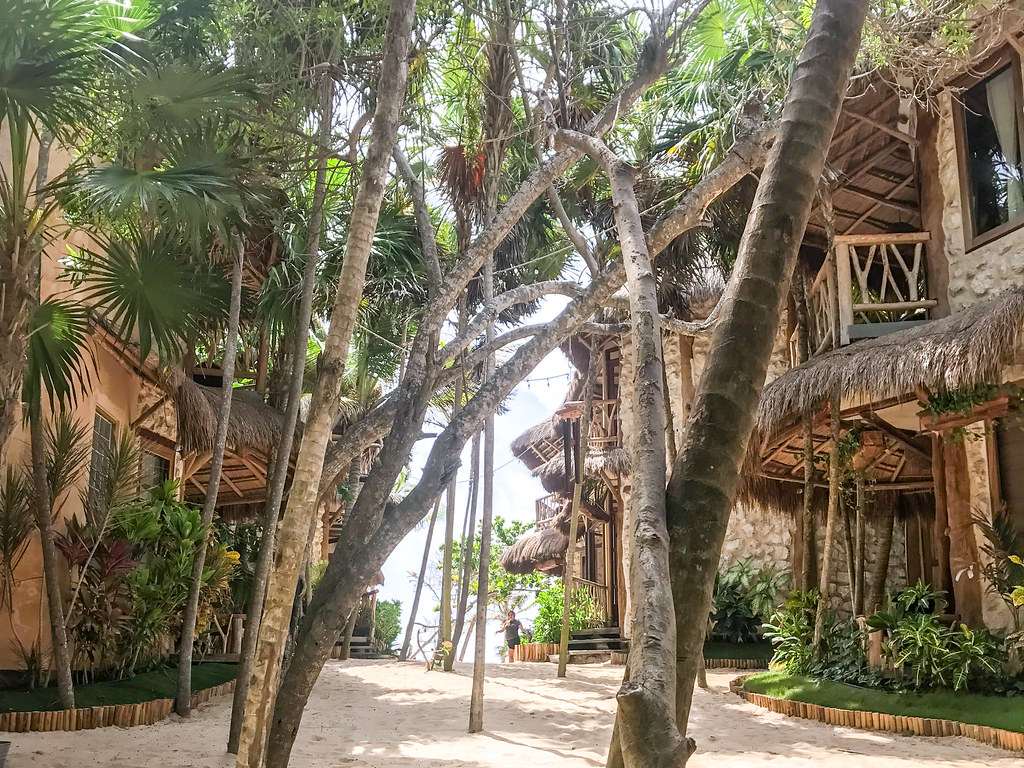 The wedding costs for your guests
Here is where things can get slightly tricky. Since your guests will probably come from all walks of life, you will need to keep their expenses in mind when planning as well. Your guests will have to find a way to get to Mexico and flights will cost about $250-$500 per person. If you are staying at a resort that has a 4-star rating and above, you should expect each guest to shell out about $100 for every night that they stay.
However, the prices of the resort will obviously be impacted by a range of factors such as the time of year or season of travel. To reduce costs, your guests can pay for cheaper accommodations off the property but in turn, they will have to spend about $50 – $100 USD per person for a single day wedding pass. Since the meals and drinks will be included for your guests, they do not have to worry about spending money at the ceremony.
Here is a breakdown of what it will cost your guests to attend your destination wedding:
– $250-$450 per person for flights for those arriving from the states
– $100 per person per night for staying at any hotel with a 4 Star rating and above
– $100 for transportation to and from airport
– $50 gratuities and other activities in the area they may want to try out
Your guests may be able to save more if the hotel offers you any perks or discounts.
Types of wedding ceremonies
If you intend on having a destination wedding, you will have to educate yourself on the different ceremonies available. The most common types are:
Legal or civil ceremonies
These have a lot of stipulations attached to them because of the legality of it all. For example, blood work is required for all legal ceremonies while the couples and their witnesses should arrive days prior to finalize the details of the big day.
Symbolic ceremonies
As the name suggests, these are just that-symbolic. Couples only have the ceremony at the beach as an event after marrying legally at home.
Beach Wedding Ceremony
The weather and the season
Mexico is fortunate to experience warm weather all through so it is not unusual to find weddings taking place on a daily basis. May is the most popular month for destination weddings in Mexico because flights are cheaper but they tend to sell out very quickly. The best time to get married is usually from 4 pm to 5 pm, when the weather is perfect and cool. You should stay away from the months of September, October, November as they tend to be rainy.