PLANNING YOUR BACHELOR PARTY IN TULUM?
For a Tulum Bachelor Party, LocoTulum Is An Excellent Choice!
Are you looking for a Mediterranean-Mexican atmosphere for a bachelorette party?
You'll find what you're searching for at LocoTulum, whether it's a spectacular fusion or a Mediterranean-Mexican ambiance restaurant. LocoTulum specializes in enjoying each flavor, aroma, texture, and natural taste of each dish.
Our cozy, elegant restaurant is devoted to delivering harmonious dishes, and unique cuisines focused on color, flavor, and aromas. Feel the true enjoyment of life when you visit LocoTulum!
For Bachelor Party Tulum Mexico – We provide Breakfast, Lunch, and Dinner options that will astonish, delight, and surprise you.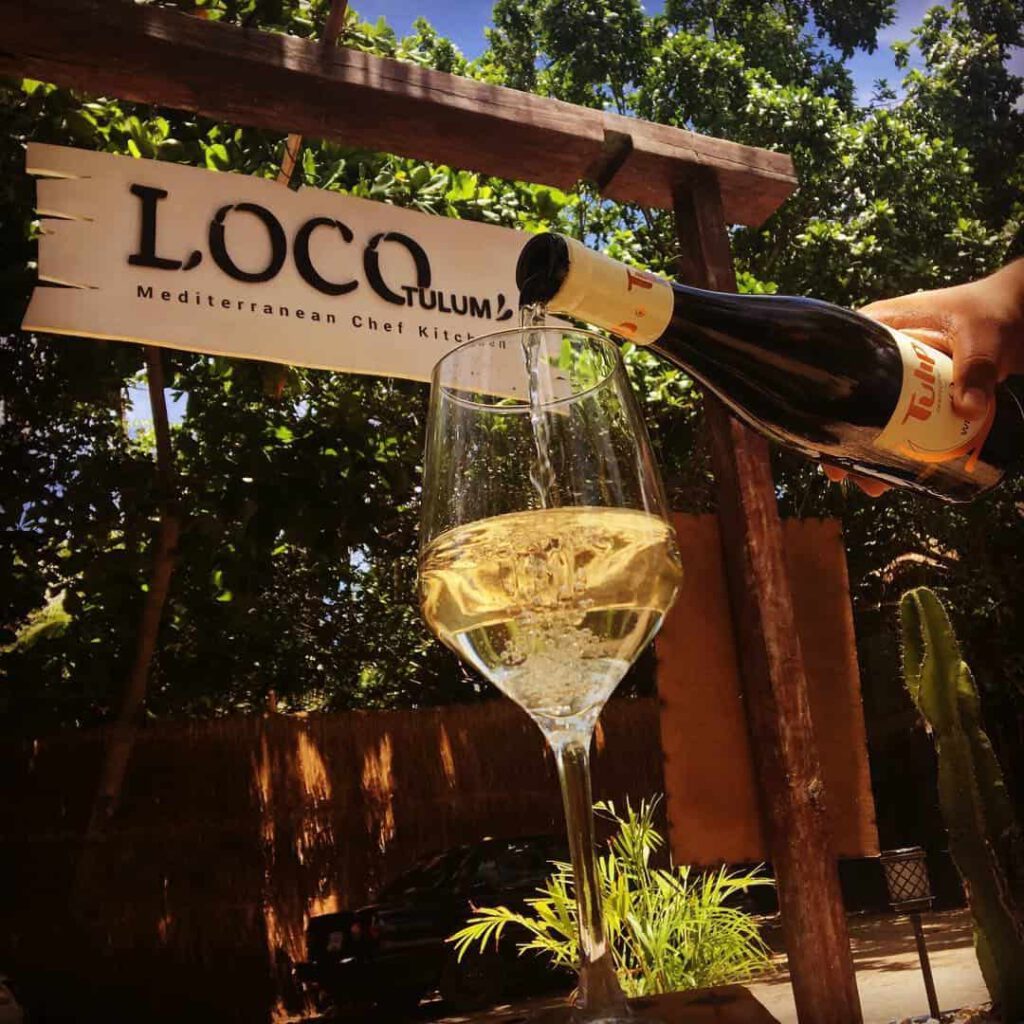 Experience Tulum Bachelorette Party with our Specialty Mediterranean-Mexican Cuisines
If you're traveling with a big bachelorette group, you'll find there's plenty of space to spread out at LocoTulum and diverse dishes to taste. Enjoy this Must-Try Tasting Menu with your Bachelorette Tribe.
Our Breakfast includes Classic Dishes:
AÇAÍ BOWL
AÇAÍ BOWL is loaded with aça, banana, granola, blueberries, and berries.
FRESH FRUITS ON A PLATE
TOFU VEGAN TOAST
Toast topped with tomato, pesto, avocado, arugula, onion, and sesame seeds and served with a fresh salad side dish.
SHAKSHUKA FROM MIDDLE EAST
Our Shakshuka dish is made of tomato, onion, spices, and two eggs served atop tomato sauce. Tahini dip with pita bread.
VEGGIE OMELET
This Veggie Omelette is served with Salad, beans, pita, coffee, fruits and many more.
We have BAGELS too, such as:
TUNA BAGEL
Our Tuna Bagel is a delicious smoked-Tuna with a combination of Mediterranean flavors such as tahini, arugula, zough and Provençal potatoes.
MEDITERRANEAN BAGEL
This meal includes feta cheese, grilled eggplant, tomato, onions, basil, parsley, black olives, and tahini.
ITALIAN BAGEL
Combine with mozzarella, tomatoes, arugula, mint, roast onion, roasted nut, olive tapenade, and balsamic vinegar on a serving plate.
EGG BAGEL
Egg bagel is an Omelet with gouda cheese, tomatoes, lettuce, cucumber, chili aioli, etc.
BACON BAGEL
This filling sandwich comprises Bacon, Gouda cheese, avocado, arugula, tomato, roasted purple onion, and basil.
Enjoy our Salad and Pasta:
'TOFU SALAD'
'CAESAR SALAD'
'MEDITERRANEAN SALAD'
'PASTA & TUNA'
'LINGUINE MARINARA'
'VEGGIE PASTA'
For Dinner:
'BABA GANUSH'
'TATAKI IDAN'
'SASHIMI'
'OUR FAMOUS FISH TACOS AND SHRIMP TACOS' (GOOD FOR 4 GUESTS) and so on.
LocoTuna Main Courses:
'Red Tuna on the grill, Shrimps on the grill, Vegan Burguer, and Angus Hamburguer' are some of the options for our main courses. In addition, we will be serving delicacies such as 'Halva and Lemon Cream.'
Plus, feel the ambiance of LocoTulum while drinking our different wines and drinks.
We serve:
Champagne Moët & Chandon
Sparkling Wine
White Wine
Rose Wine
Red Wine
Beers
Cocktails
Non-Alcoholic and Alcoholic Drinks including Mezcal.
At LocoTulum, your dining experience is both a feast for the eyes and a gastronomic success!
Call  52 1 998 205 3945, or come and see us at Carretera Tulum Boca Paila Km 9.3, 77780 Tulum, Quintana Roo, Mexico. We list a variety of menu options you indeed enjoy.
We Provide Mediterranean-Inspired Dishes for Tulum Bachelorette Party
LocoTulum is a remote gourmet destination with a jungle vibe on Carretera Tulum Boca Paila in Quintana Roo, Mexico. Behind Chef Idan Lifshitz, our crew executes Mexican dishes, resulting in a primitive forward-thinking food with a special menu that appeals to residents and out-of-town guests. This one-of-a-kind location allows you to experience our Mediterranean cuisine specialties, in which tastes and colors meet to produce a genuine experience.
Bring your bachelorette tribe, our food and beverages are delicious, and the atmosphere is incomparable. Book your table with us, or send us a message now!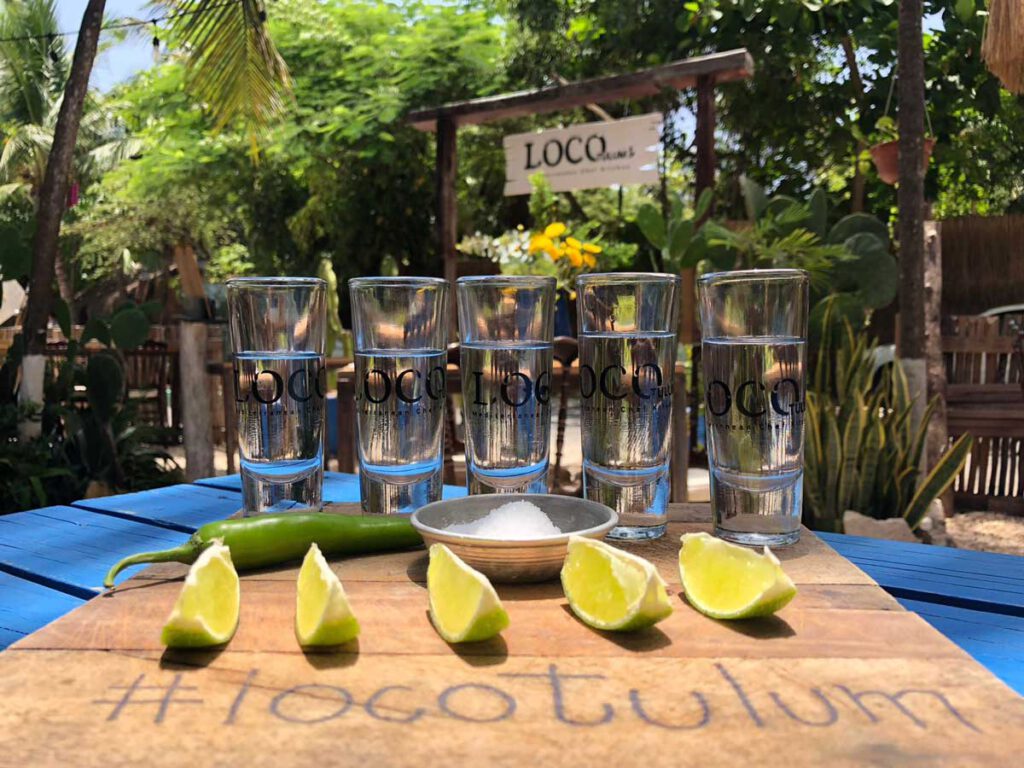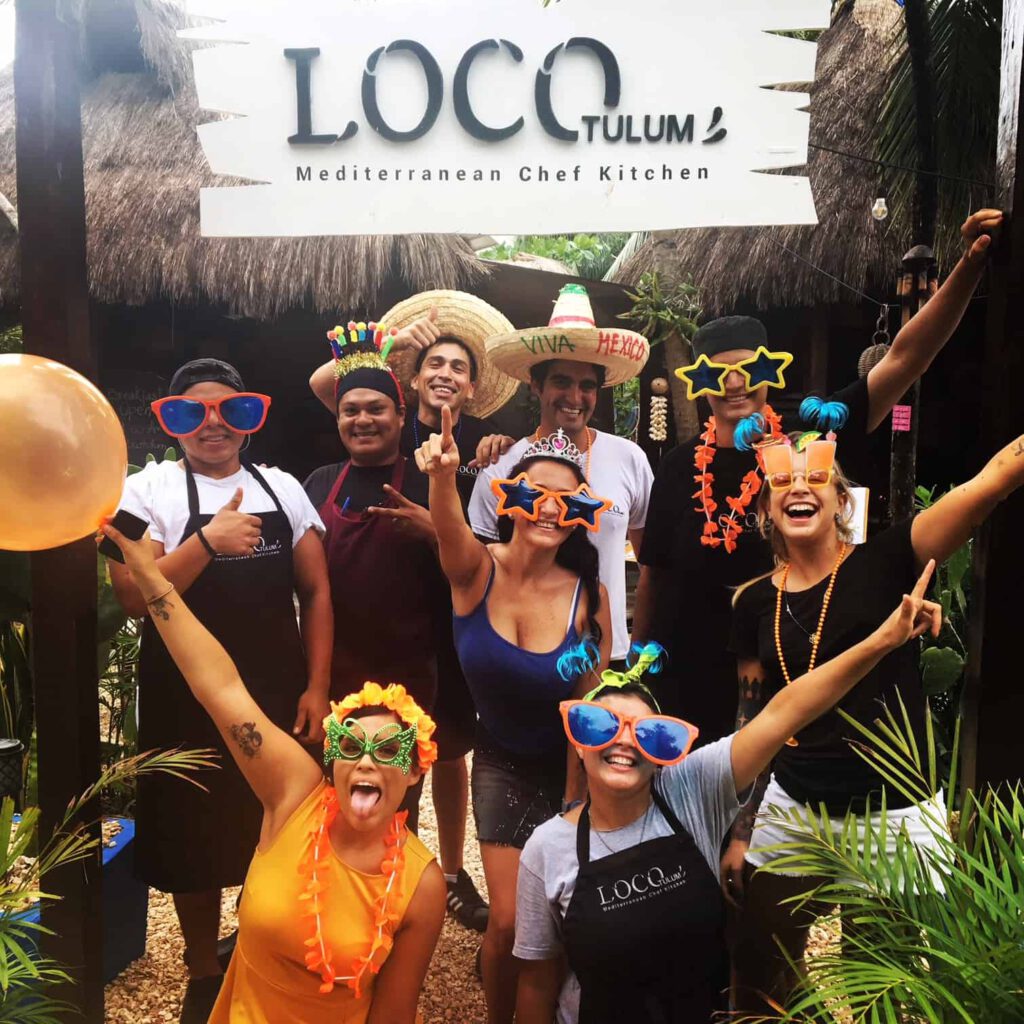 Bachelor in Paradise Tulum: Experience Paradise at LocoTulum
At LocoTulum, you'll get the same facilities everywhere you stay: excellent areas to relax, big rooms with fantastic baths, hammocks, and more. Our beautiful amenities will persuade you to last long. Mezcal, sparkling wine, and other specialty cocktails are available at LocoTulum. Make sure to try one of our cocktails or a local craft beer.
For Tulum bachelorette, visit LocoTulum for bookings and inquiries. Take advantage of a generous 5% discount when you book online. Book Now!